In many rather daily occasions many of us may possibly be caught up over a power outage conditions (no electrical power on evenings). Ooh how extremely annoying evening ! ... absolutely no view of anything whatsoever and youngsters are moping and crying ... oh yea may well ... my oh my may perhaps.
Therefore for just a few moment - last week; I actually tried a defective personal computer power accessory unit, disassemble this and apply certain decent component to this and connect and developed to build a 6v DC 20 watt Florescent Lamp Driver Circuit
This specific device meant to generate a 15 watts fl lamp illumination originating from a defective economical CFL - which usually not necessarily difficult and could be located within our residence.
In this article you will find the schematic diagram :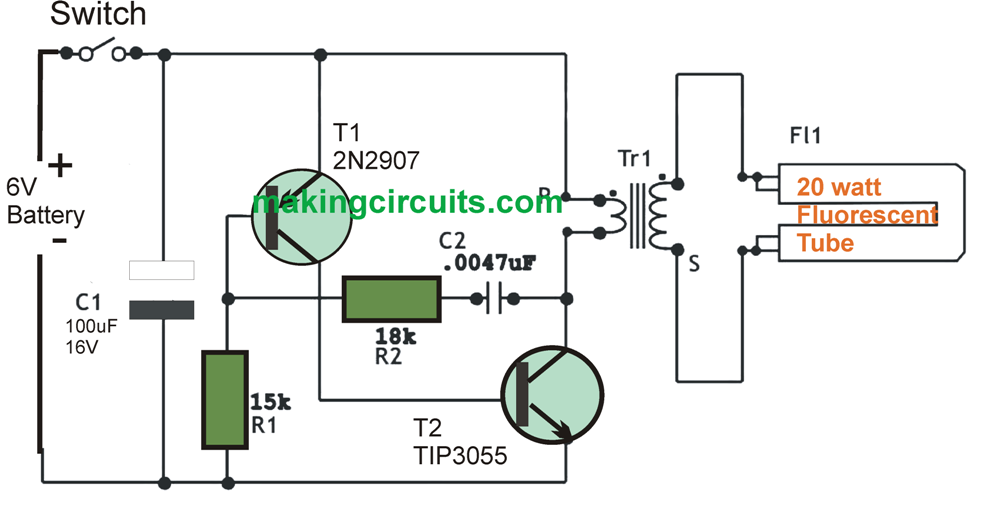 PART LIST =
R1 = 15K Ohm / 0.5W
R2 = 22K Ohm / 0.5W
C1 = 100uF / 16V
C2 = 0.0047uF / 4n7F / 4.7KpF
T1 = 2N2907/ any 500mW PnP General Purpose Transistor
T2 = TIP3055 / or any TO220 3A NpN Switch Mode Transistor
Tr1 = Ferit Core Transformer. 15w 0.8mm magnet wire Primary winding and 300w 0.5mm magnet wire Secondary winding (rewinding from cpu psu transformer ! ).
S1 = Switch
Bat = 6V 4AH cell gel batery
Basicaly this 6v DC 20 watt Florescent Lamp Driver Circuit is a self-oscillating on ~ 25-35 KHz. with R2 and C2 as frequency dependen parts.
Here photo unit I've built :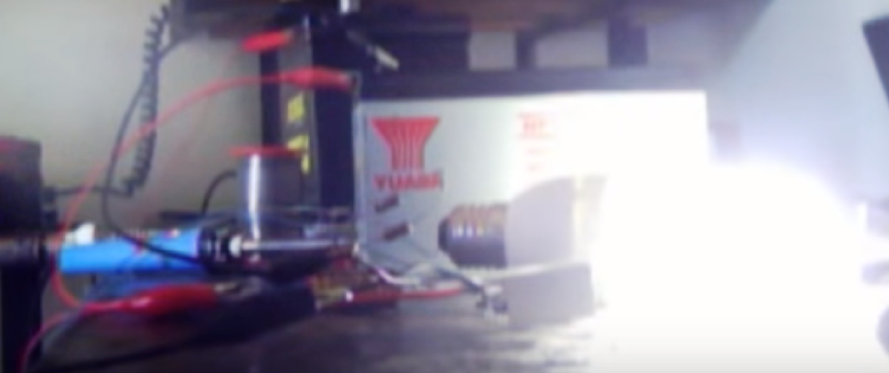 and one more image of the unit energizing a 15 watts cfl lamp portion only. Observe how brilliant the cfl light possess using just 6V battery cell gel ! :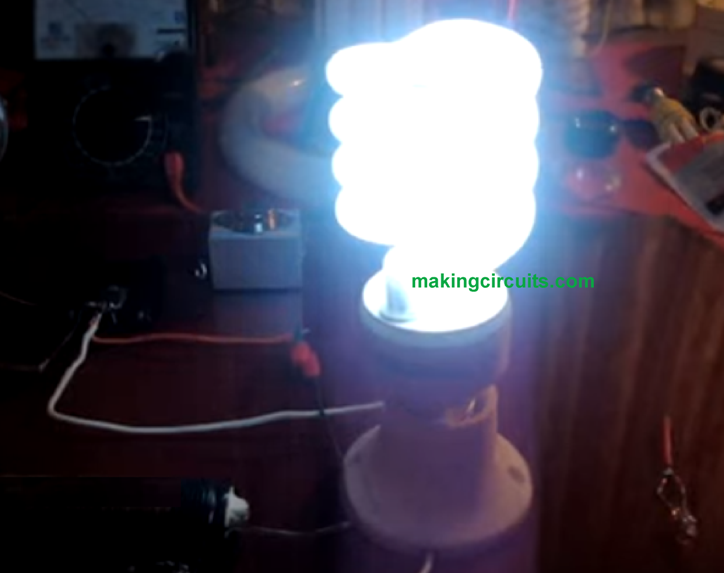 With around 100mA usage this particular device can function for approximately several hours before the battery may decrease it voltage to ~ Three volts.
WARNING =
THIS DEVICE CAN EASILY DEVELOP SUBSTANTIAL VOLTAGES WITHIN THE SECONDARY WINDING OF THE TRANSFORMER ! NEVER EVER TOUCH WHILE THE BATTERY IS ATTACHED WITH THE DEVICE ! WORK WITH EXTREME CAUTION !