The set up makes it possible to make an automatic 12V battery charger of excellent level of quality through which you are able to recharge batteries of 1 2 Volts for car, and dry batteries employed in the systems of alarms.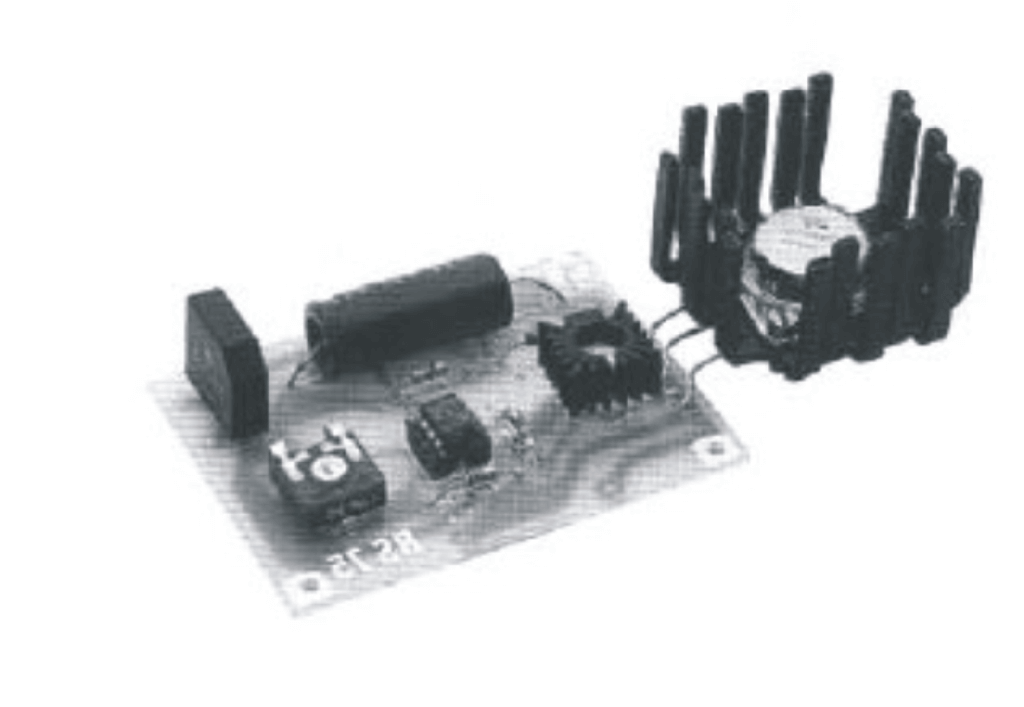 Its functioning seemingly automatic considering that, whenever it's plugged into a battery, it will eventually only function if the battery is discharged, and it is going to automatically remove when the battery is fully charged.
The unit is driven by a transformer whose secondary is usually 14-15 Volts having a current of 3 Amperes minimum.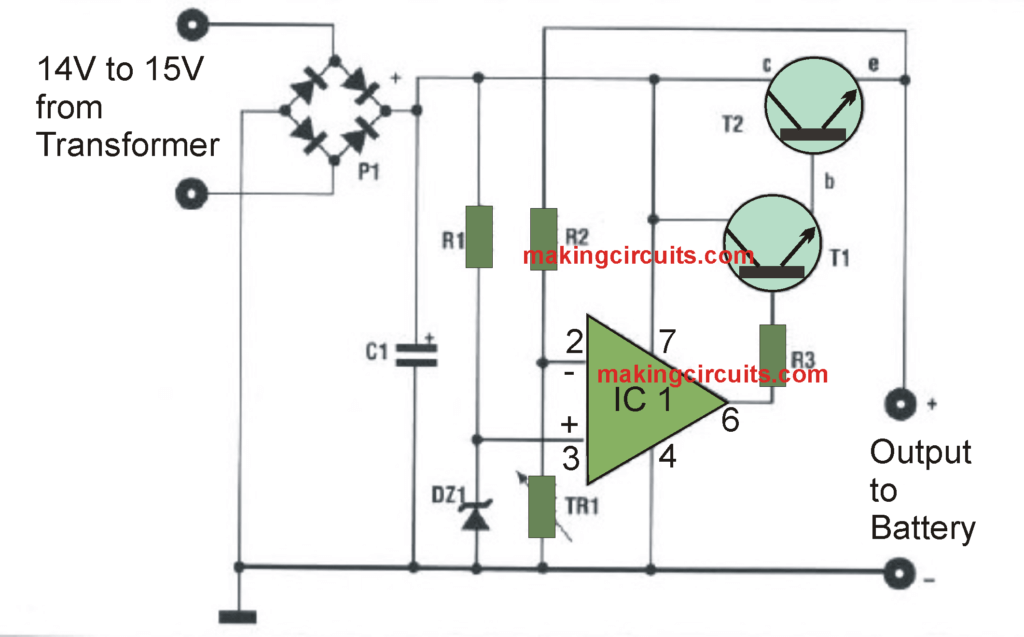 The trimmer TR1 is tweaked to ensure that at the output of the battery charger there exists a voltage of about 14.4 volts without load.
The absolute maximum distributable current is 3 Amperes, so DO NOT make an effort to recharge batteries with a capacity higher than 36Ah. Best utilization of this device would be to power a battery charger for alarm system with battery in standby mode.
In the course of installation, attention should be taken to hook up the battery with the proper polarity.
For the construction of the components, cautiously stick to the configuration of the diagram.
Printed circuit, AUTOMATIC BATTERY CHARGER INPUT 14-15 VOLTS at a charging CURRENT of MAX 3 AMPERES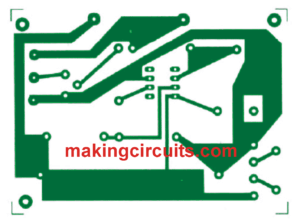 Parts List for the 12V automatic car battery charger circuit:
All resistors are
Of 1/4 watt unless otherwise specified.
Rl-470 Ohms
R2 = 10 K
R3 = 270 Ohms
TR1 = 10 K trimmer.
Cl = 1000uF25V.
DZ1 = 5.1 volts lWzener.
T1 = 2N2218
T2 = 2N3055-BDW21C
1C1 = UA741
PT1 = KBL04 / 01
1 Socket 8 pins.
1 Heat sink for Tl.
1 Heat sink for T2.