Through this functional circuit it is possible to acquire 120 VAC RMS from 240 VAC. Typically, in these circumstances precisely what is employed is a huge transformer for the step down operation, however in this situation we don't use anything but some solid state components to obtain identical benefits. It is essential to clarify that our circuit works extremely well with resistive loads only (water heaters, resistances bulbs, aquarium heaters, etc.), meaning that inductive loads such as motors, blenders, shiners and others, cannot be hooked up simply because it might quite possibly degrade the parts used.
The voltage stepping down is implemented, as a result of a tiny phase angle control circuit, that transmits a couple of trigger signals to the Triac TH2 for every single cycle of the input voltage waveform. The goal is to slice an area of the wave so that the specified voltage is acquired while executing the RMS calculations. For 120 Volts, the phase angle in which the Triac has to move the voltage is approximately 110 °.
The output voltage needs to be assessed with a TRUE RMS voltmeter with the load hooked up. The reason being the waveform is not completely senosoidal. If this voltage is not desirable, the value of resistance R2 could be varied until the instrument exhibits what we should actually need.
If you wish to regulate greater power loads, just replace the Triac for a value that will facilitate more current and put in a heat sink simultaneously.

SMPS 110V Converter
In this section we learn about an 110V converter using SMPS mode. The design is based on flyback principle. You will two outputs from this converter circuits, 18V and 110V from a 220V input AC mains. The circuits was originally designed for TV sets, but it can be also used for operating any 110V device.
You can remove and ignore the "2 turns from EHT.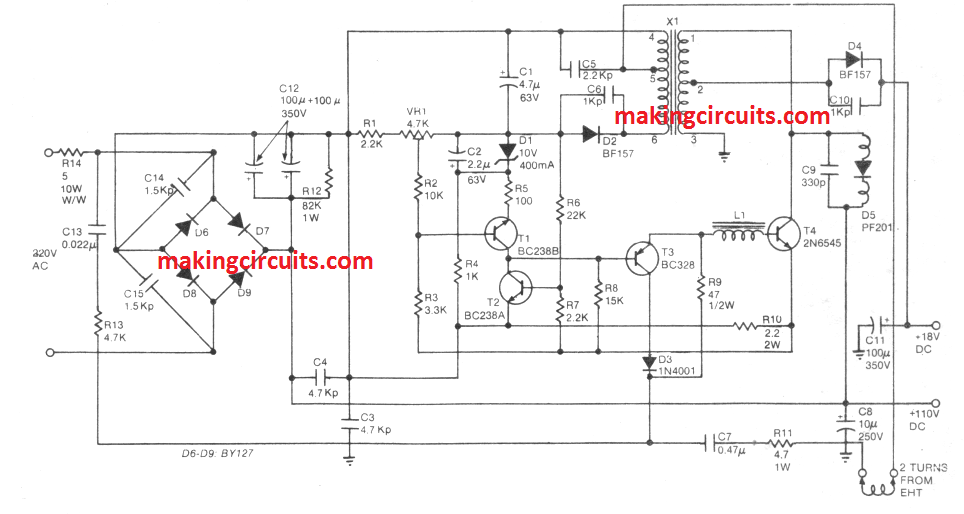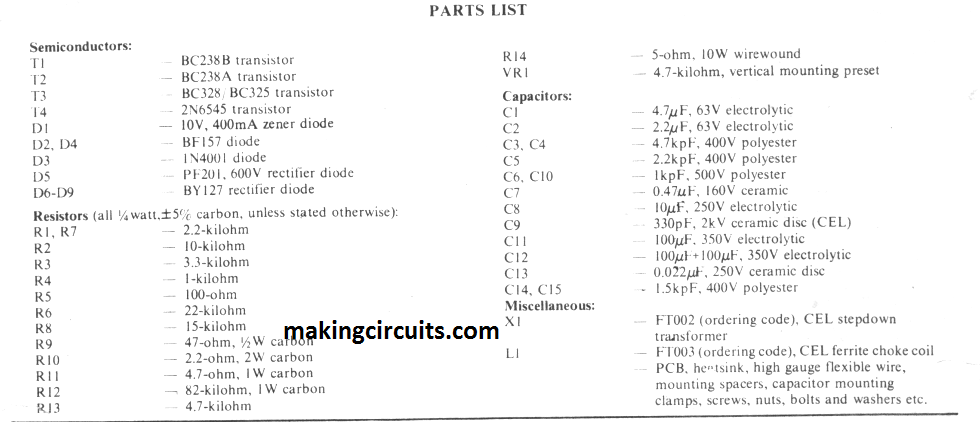 SMPS Transformer Details